The whole office dynamic has changed.
Working from home is here to stay.
If you decide to go to the office, your expectations have changed too.
We can help your company set up a safe, controlled office environment in a just a few days.
Are you prepared for the New Normal?
Reserve seats and check if they are disinfected
Control the crowd - make sure there aren't too many people gathering in one place
Share safety announcements with your employees
Clean only what needs cleaning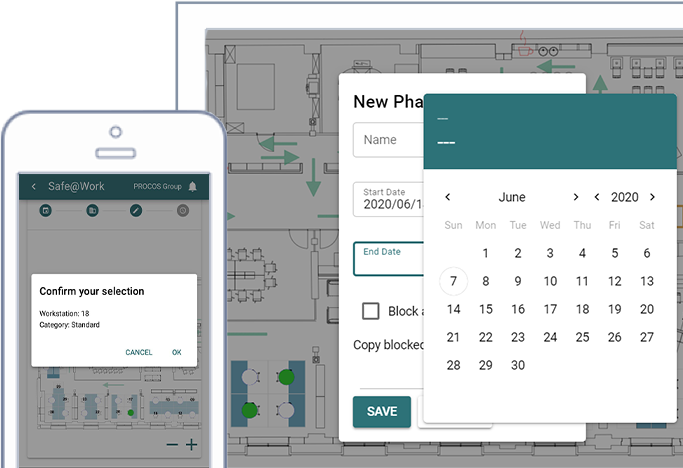 Companies that are already Safe@Work.
[slick-carousel-slider design="design-6" centermode="true" slidestoshow="5"  category="8" image_fit="true" sliderheight="200" hover_pause="false" image_size="thumbnail"]
The Safe@Work application is made by PROCOS Group. Our talented team has the required knowledge, tools and skills to help organizations get through the transition phase after the COVID-19 lockdown in an organized and safe way.
We can implement the application quickly, with respect for data security and privacy rules.
Our consultants can help you define the way your office space will be used after this crisis is over.